Powerful Features.
Built to increase & optimize your marketing efforts.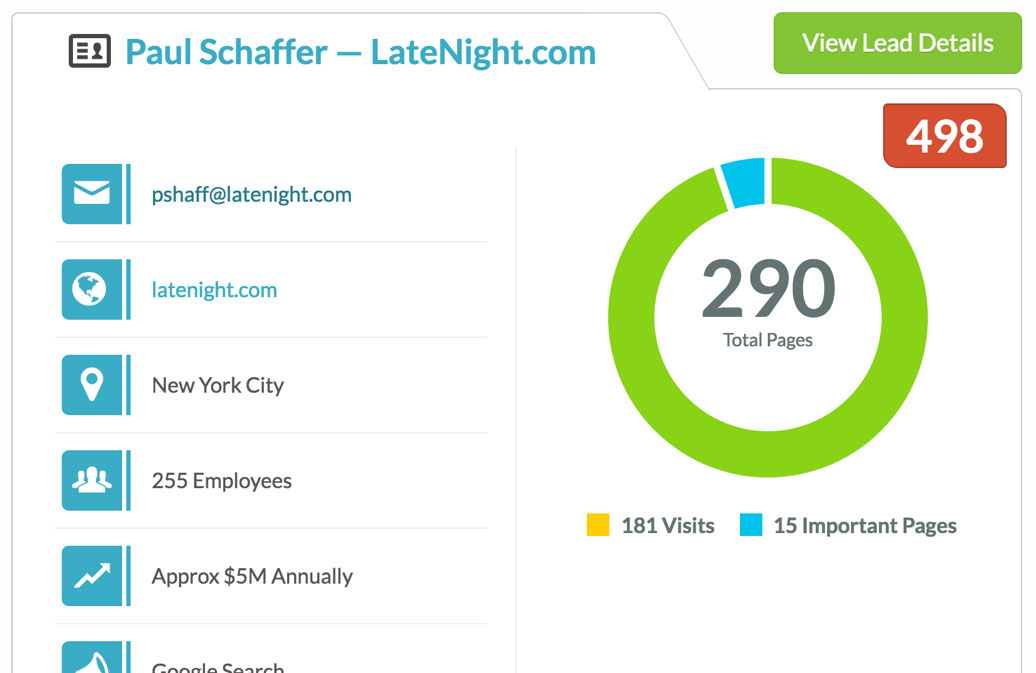 Behavioral-Based Email Automation
Put an end to "email blasts" and start conversations that lead to conversions. Go beyond the functionality of traditional email service providers (ESPs) with "after-the-click" tracking for truly personal messaging. Send every lead just the right information at critical points in their unique buying process. Notify salespeople to act at just the right time.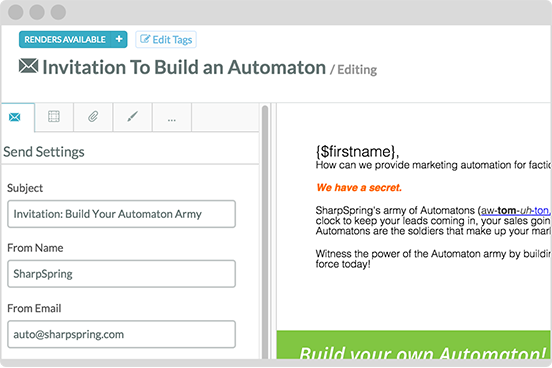 Dynamic Forms Built for Conversion
Build, customize and reorder fields effortlessly with the sleek drag-and-drop editor. Our dynamic forms autocomplete fields for known visitors to improve conversion and look great on any site with custom CSS. You can even map fields from 3rd-party and native forms.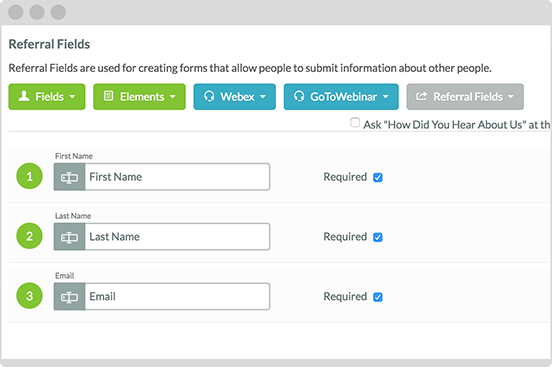 Engage Leads at Critical Points
Our powerful but easy-to-use rules engine simplifies marketing automation. Use workflows to engage leads at critical points in their unique buying process. Receive a list of the day's hottest leads right in your inbox, and act at just the right time to convert to sales.
Identify hot prospects with lead scoring based on engagement, page tracking, fit and more. Widen your sales funnel with powerful tools built to convert leads to sales.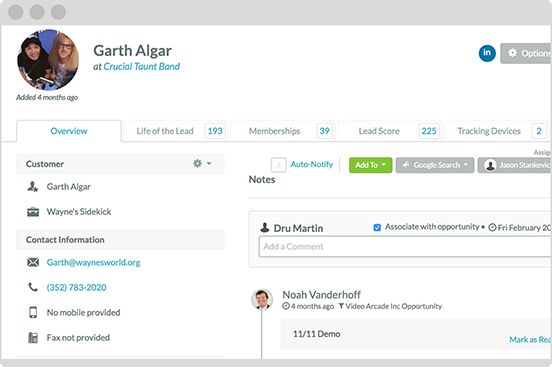 VisitorID Identifies More Leads
Identifying 2x as many visitors to your site is just the beginning. Use behavioral-based tracking to truly understand what motivates each click. Receive a list of the day's hottest leads right to your inbox and act at the just the right time to convert to sales.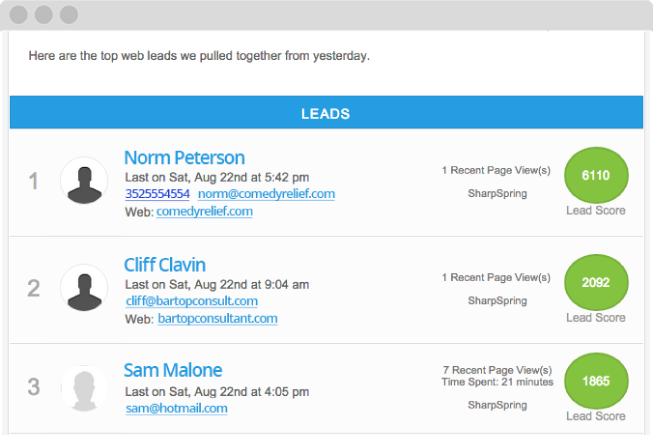 Built-in and 3rd-Party CRM
Track opportunities from creation to close with a bird's eye view of pipeline. Create custom deal stages, fields, filters and more to manage your unique sales process. Of course, you can always two-way sync data between SharpSpring and your 3rd-party CRM of choice.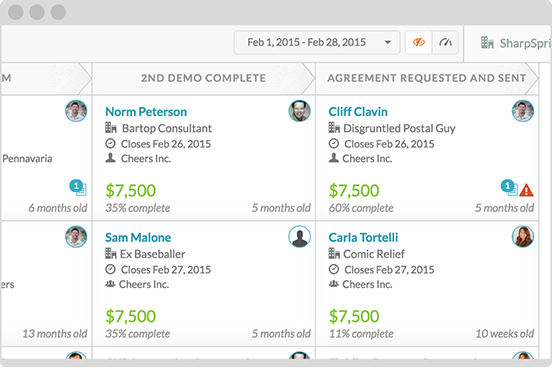 Fully Integrated Call Tracking
The days of having to use different software to track leads that come in by phone and by form are behind us. Go beyond traditional marketing automation and call-tracking capabilities and finally see the full picture of all of your marketing tactics.
Make key decisions with accurate and relevant data. Slice and dice powerful metrics into customized reports. Understand end-to-end ROI and share key information with your team, clients and customers.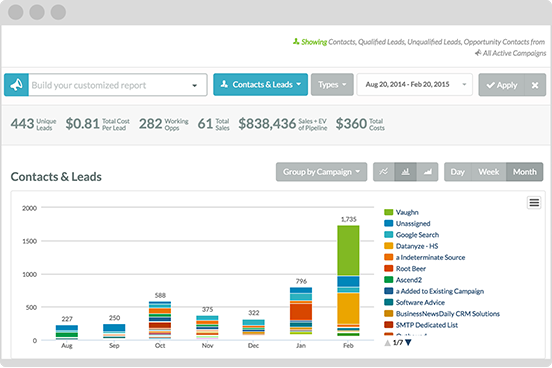 Connect to hundreds of 3rd-party software providers with the SharpSpring APIs and Zapier integration. Truly make SharpSpring your own by rebranding emails, notifications, reports and even the app itself. Rest assured your data is safe on our encrypted, secure and scalable platform.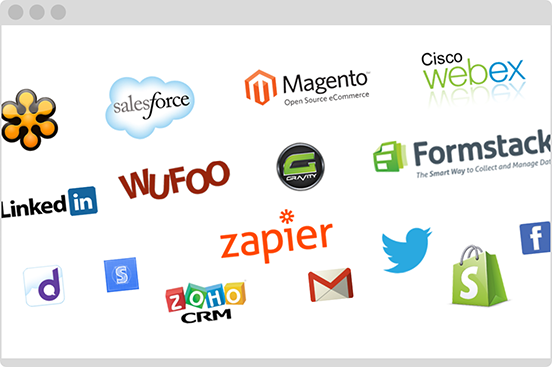 Explore a lead's social links directly from the Contact Manager to gain a 360˚ understanding of their interests. Leverage social media to better engage and create conversions from connections. Strategically grow your network with social automation rules.